Character Company Photography
I owned a princess party company (Princesscapades Princess Parties in Chicago, IL) for 7 years and did much of my own photography for it. Therefore as a fellow character company owner, I know just what you're looking for in character photos!
​
You need photos that will pop on newsfeeds and timelines and cause people to stop scrolling and pay attention to you.

You need photos that showcase the quality of your costumes as well as your performers.

You need photos that make your clients feel as though you are walking out of a fairy tale and into their party!
​
These are the exact kind of photos I can capture for you - quality content for all your social media, website, or advertising needs! Scroll through my portfolio below for inspiration then contact me to plan something together!
Shoots that take place outdoors or at a location other than a studio. Provides more diverse and interesting environments but can be dependent on the weather, may require permits or be subject to bystanders and on lookers! (Studio shoots not currently available due to COVID-19).
​
​
Based in Chicago & the Midwest but am willing to travel!
Starts at: $75
Pricing is based on many factors. Every company has different needs and different budgets, so I'll work with you to put together a photo shoot package that fits with you and your company! ​
Every photo shoot includes:
​
1-4 people*​

Individual and group shots

Basic editing​

Preview picture within 48 hours

Dedicated Pinterest board for us to share ideas
Your photo shoot could also include:
(See below for detailed info about each feature)
​
Use of my prop kit​

Use of my Holiday prop kit​

Teaser Shots

Detail Shots

Water marking (with your company's logo)

Advanced editing

Magical moving edits!

Social media graphics

Video clips

Fully edited promo video with music
* Due to COVID-19, group shoots are currently restricted to 4 people or less.
Detailed Info
Prop Kit
---
Over the years I've amassed quite a collection of props for princess themed photoshoots. I've got a wide variety of fake flowers such as roses and sunflowers, magic lamps and carpets, fancy looking books, tiaras, wands, sea shells, glass slippers, apples, birds, faux snow and more! I even have a fake cake based off the Frozen Fever short and a hundred snowgies!

I also have a collection of fake weapons such as blasters, swords, a katana and a TON of lightsabers.

I can bring any applicable props to use. If you see a prop in a picture, feel free to ask me about it! Chances are it's mine and I can bring it!
---
Holiday Props
---
Get your holiday content knocked out in one shoot with holiday themed propped! From Santa hats to fake jack-o-lanterns, we can make content to post for any holiday!
---
Watermarking Service
---
You may already know but the character company world is RIFE with photo stealing! The best way to prevent this is to watermark your photos in a way that makes them hard to steal! It's also handy when events and venues you work with use your photos to promote. I know they don't always give your company credit so if your images are watermarked, you won't need to worry about!

For a small fee I can watermark all the pictures I take for you with YOUR watermark!

It can be descrete and subtle like this:

Or large, in charge but still tasteful like this:
---
Magical Moving Edits
---
If you want a REALLY eye catching, scroll stopping photo, consider adding a little magic to them! I can animate some elements of one or two of your photos to create something truly magical! I can add falling snow, sinister fire, creepy fog, shimmering sun, electrifying sparks and more. These will for sure catch people's attention on their feeds and make them pause on yoru page! Here are some examples: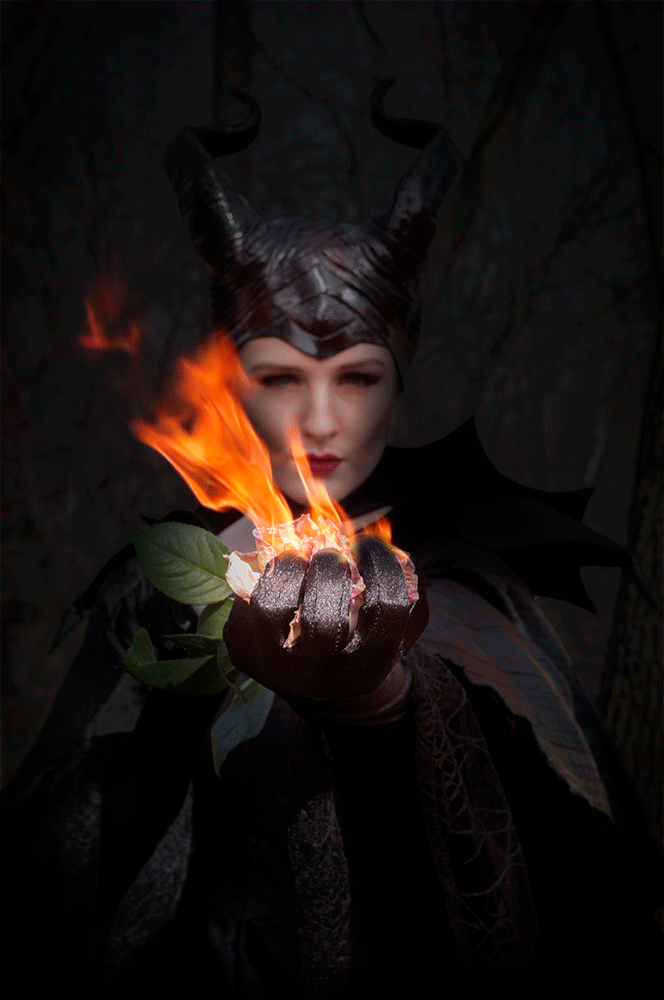 ---
Advanced Editing: Composites
---
Looking for another way to make your images stand out? Let me transform them into something out of this world! A step up from a simple backgroud replacement, I can add elements to put your character right back into their fairytale world. Here are some examples: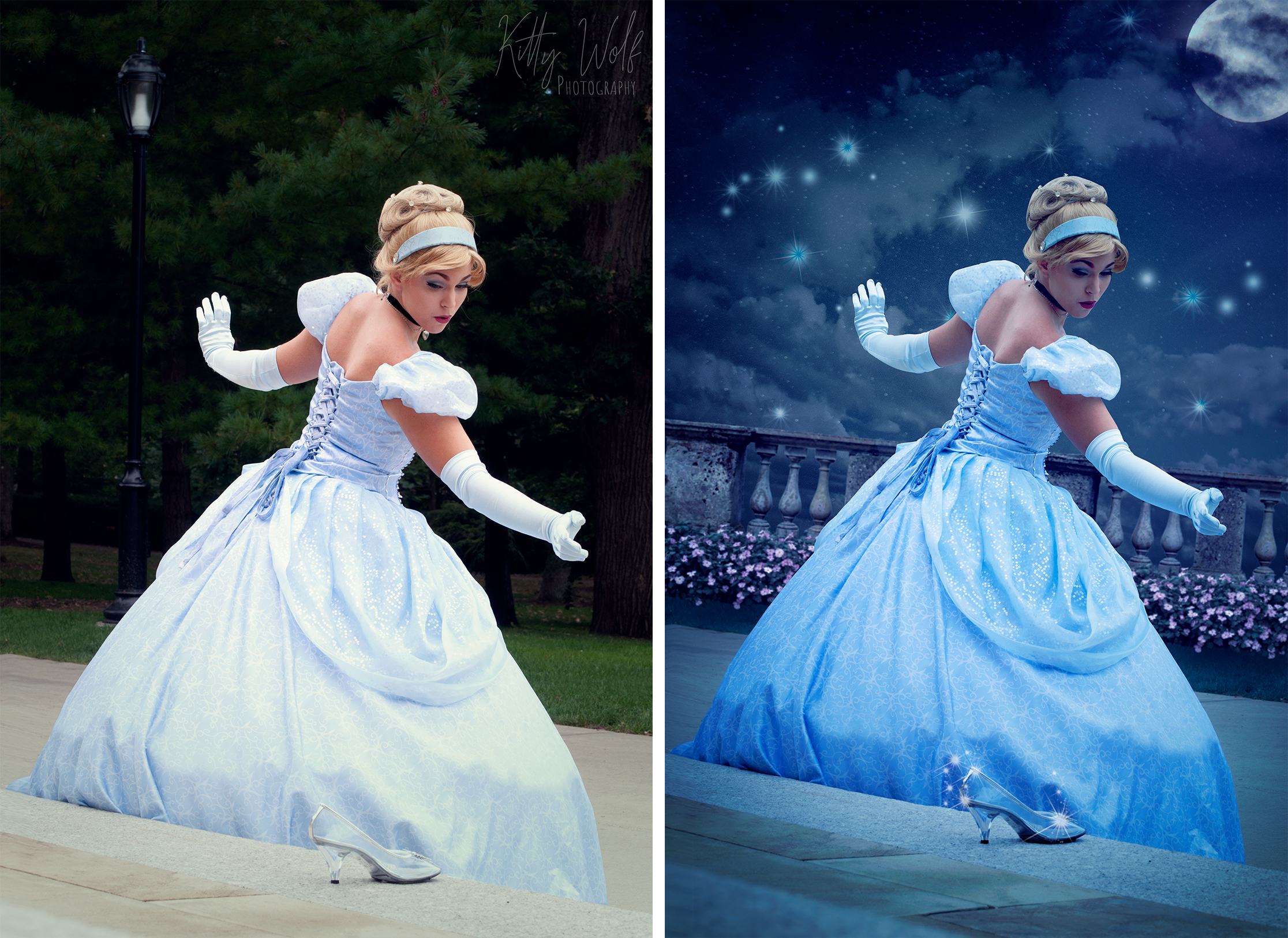 ---
Social Media Graphics
---
I can turn your photos into eyecatching graphics to promote your business, host a contest, advertise an event, celebrate a holiday and more!

Here are some examples:
---
Buy the Rights
---
As the photographer, I will own the rights to all photos. Our contract will allow for limited commericial use (such as social media and digital advertising) but the photographs cannot be sold or put on merchandise that is sold (such as autographed pictures).

This also allows me to use them in my own advertising such as my website, social media accounts or business cards.

However we can always discuss buying the rights to your photos! That way your photos will be completely owned by you to do as you please. You'd be able to sell prints, sell the photo digitally, put it on products, etc. This is something we can discuss at the time of shooting or anytime later.
---
Advanced Editing
---
For when you need something a bit more than just skin, wig and costume touch ups. This would include:
changing backgrounds
changing dress or hair color
adding in elements such as magic, sparkles, bubbles, snow, leaves, etc
altering the sky by adding clouds or sunset
adding or removing people or buildings
---
Basic Editing
---
This includes simple touch ups to skin and wigs. Including:
Smoothing skin
clearing blemishes
removing flyaways and stray hairs
hiding stains
can smooth wrinkles somewhat, but best to steam your costumes beforehand! Too many wrinkled costumes may result in an additional "photoshop ironing" fee.
---
Teaser Shots and Detail Shots
---
These can be one in the same if you like! Teaser shots are shots where you can't see the character's face. This could be a back shot, twirling shot, or close of details of the costume like shoes or props (detail shots). Detail shots can also be close ups of the costume you want to show off. The pattern of the fabric, or the head pieces or jewelry etc.

If you'd like these types of shots, just let me know beforehand so I can plan out time to capture them during your shoot!
---
Video Clips
---
I can short clips of each character. Waving, twirling, dancing, walking, goofing around, etc.

For video clips I can take them quickly while shooting each character. Or for individual shoots, at the end of the shoot. Clips would be 5-20 seconds long without sound.
---
Promo Videos
---
I can shoot video for you as well and edit them together with music for a full promo video!
For groups this would include clips of each character as well as group shots. For individuals it would include shots of the costume as well as action shots.

I can follow your direction to create your vision or come up with something on my own for you!

Promo videos would feature your company's name at the beginning and all details end. Can be 30 seconds to 5 minutes depending on what you want and how many characters you have.

This service takes up a lot of time so to do it in conjunction with a photo shoot, prepare to set aside a whole day! You are also welcome to just book a video shoot.


---
Preview Picture
---
Within 2 days, I will provide you with an edited picture (maybe more!) from your shoot for you to show off to everyone!

I know how exciting it is to do a shoot and I know the suspense of waiting for the pictures to be delivered, so I like to provide a little preview right afterwards.

Note the picture will have preliminary edits and the final shot may look slightly different in the end. But then you'd have two versions of the same picture to use however you like!
---
Pinterest Board
---
I want to be on the same page as you with the vision for your shoot, so I like to set up pinterest boards to share ideas! That way you can pin poses or looks or even specific shots you like. That way I know what you're going for and we both go into the shoot with the same ideas.

These boards are private, only you and I (and anyone you decide to share it with) will be able to see it!
---
---
Submit this form to get in touch for more info, a quote or to just get started booking your own magical character shoot!
Don't have all the details of your shoot yet? That's ok! We can sort the fine details out later, this is just the initial inquiry!
You're also welcome to message me first with any questions!
My COVID-19 Rules for Photoshoots:
Outdoor shoots only.

4 people or less (including any assistants or guests).

Remain 6ft apart as much as possible.

Masks worn by everyone (including myself) when not being photographed.
​
Do not attend if experiencing any symptoms such as fever, cough, sore throat.

Do not attend if you've been in contact with anyone with COVID in last 2 weeks.

Do not attend if you have tested positive for COVID obviously. Come on now lol.

Postpone for no additional fee if for health reasons.
​